Welcome to the World of "Knight & Dragon"
Preparing the quest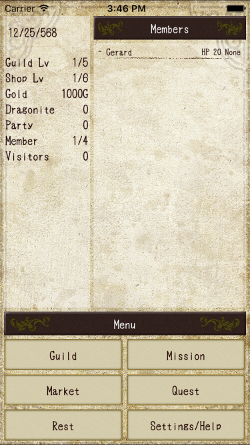 You are to become the Master of the "Guild," which organizes the adventurers of this kingdom.
As you are currently the only member, the Guild does not yet have any weapons or anything else.
First, you must arrange for "armaments" at the "market," then build a "party," and then go on a "quest."
By repeatedly going on quests, you will acquire powerful weapons, and meet new adventurers.
Challenge quest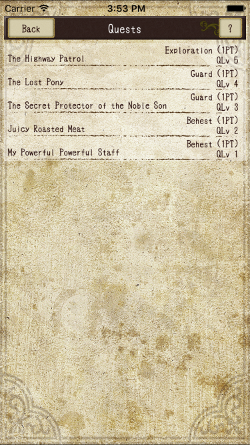 Arm yourself with the powerful weapons that you have acquired, welcome the adventurers you meet along the way into your party, and continue to challenge increasingly difficult quests.
When you continue to clear quests, eventually you will receive a request from the kingdom to join a "mission."
If you can clear the mission, you will gain greater trust from the people, and new quests will be generated for you.
Prosperity of the guild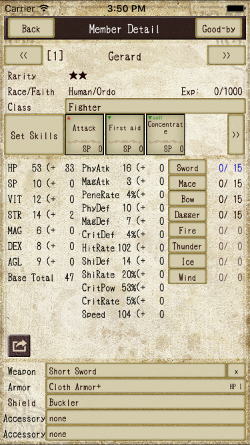 Gather capable companions, acquire powerful weapons, and make the Guild grow bigger and better.
Eventually, the day will come when this kingdom will need your help…